.
.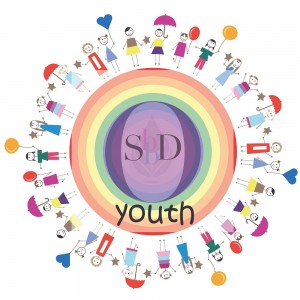 Helpful Information for Adults
Do know that the things you say to children can become a basis of their performance anxiety and their measure of their interpretation of the worth of their own authentic bereavement response.  Do not place platitudes onto children.  Do expect bereavement, and this looks different for each age group.  Healthy bereavement can include otherwise unpleasant behavior, including tantrums.  This is important.
Do not tell children that they need to chin up and take care of their parents.  They will not.  They miss their parents as their parents mourn.
Do not tell children or parents that at least they have each other.
Children grieve the loss of the sibling they may or may not have known or felt connection with.  Children grieve the attention of their parents and grieve the family environment that may never be the same again.  This is not a time for children to rise to the occasion with bravery, but instead to learn more of who their sibling was and is in the family, and learn more of their own, the grieving child's, inherent worth in the family.  Behavior changes may be one way of wrestling this out.
Resources for Adults Supporting Grieving Children
Noteworthy Facebook Pages
 One of the reasons I like the pinwheels so much, is that when you give a kiddo a pinwheel, they often like to try to blow it to move.
Most anything that encourages kiddos to blow – pinwheels, bubbles – helps deepen their breathing, and as such, can help regulate their heart rate, and help to offer a calm. Pinwheels also are fun, and even texturally and visually inviting, so they can be a pleasant offering
to mothers and siblings alike, both trying to find stability through devastation.
Pinwheels are joyful. And joyful, is good. ~Heidi Faith
Resources for Children
By Country
Resources for Grieving Teens
Resources for Adults Supporting Grieving Teens
 Children & Teens Can Encourage One Another

Stillbirthday holds the stories and experiences of children and teens.  If you have a special drawing or other artwork, or you have a poem or would like to journal your experience and feelings, we'd be honored to hold your feelings and validate you here.  Please speak with an adult about sharing your story, where it will be held at the "Siblings" section of stories.
Books for Children