We have information specific to difficult and fatal diagnosis, including a large listing of outside resources.  Please visit our birth plan that can link you to carrying to term information in addition to these outside links specific to diagnoses.
If your baby has received a diagnosis or is expected to receive care in the NICU, here is a list of resources.  Please continue to the end of this article for information about the reality of NICU grief.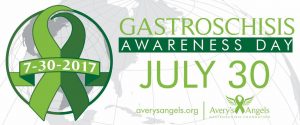 Information for Your Loved Ones:
Prenatal Educational & Emotional Support:
Immediate & Long Term Informational & Practical Support Resources for Surviving Diagnosis:
NICU Items:
NICU Support:
 NICU Research & Information:
Get Connected:
NICU Farewell
NICU Grief
The NICU experience alone can promote parents grief.  Please see our article on Identifying Grief to find information and support regarding grief but also the correlation between the NICU experience and grief/depression/PTSD.
Journaling or other expressions can be a wonderful way to help explore the complex feelings that may be a part of the NICU grief experience.  If you had hopes on a particular birth plan, on bonding with your baby just after birth, if you envisioned a birth experience that did not include separation, worries, expenses, interruptions, and platitudes, it is important to give honor to these feelings of disappointment and loss as they may surface.  You can find the richest healing when these feelings aren't suppressed and minimized, but when they are explored in an authentic yet appropriate way.  With support, you can explore these things in a way that brings healing.  Our very large bereavement section of resources may prove helpful to you.
NICU Diaper Cake and other ideas for loved ones