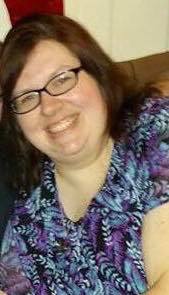 I've been certified since 2014 as a SBD Doula and 2015 as a Chaplin. I began this journey for/because in memory of my Sean jr, Jessica and Issac. They were born too soon in the 2nd trimester due to an incompetent cervix. They are my reasons to make sure no family enduring a loss is alone. The precious moments the family gets to spend with their baby's after a loss is one of the most meaningful things I've ever got to experience with loss. I do this while keeping my precious babies memories alive.
Now I'm a Faculty Aide because SBD has been my calling. I felt that I was calling by God to do this type of work. I want to teach others who walk this journey to take this course that they can dig deep and do things they never imagined. I enjoy helping others, watching new students learn and grow has become a passion of mine.
My hope for learners on this journey is that becoming a Sbd Doula isn't an easy journey the course can be challenging at times, but, I want to be there helping new students complete the course and welcome them to the SBD Family. I will be here to help you on this journey one step at a time. You are on your way to do amazing things!
Secure her as your Faculty Aide.
If you'd like to return to the Pathways of Enrollment you can click here.
Click here to view more members of the Faculty Aide team.