Pregnancy and infant loss, is its own marginalized demographic.  From within its global impact, there is age-ism, the belief that stillbirth-means-more-than-miscarriage.  There is a sense of exclusivity based on values, decisions, and perspectives.  There is a sense of total separation, inferiority and the sense of not-belonging from the "normal birth" community from which we once were part.  This severance, if nothing more than an awakening from the naivity we once held, still can feel isolating; it can feel lonely.  It adds a sense of stress.  It decreases a sense of trust, support, stability, belonging and identity: the very ingredients of healing.
Perhaps you are also within another marginalized demographic, and you have a heart to bring the advanced wisdom you hold from walking in your shoes, into the community we serve together.  Any demographic you deem merits a closer look for this scholarship, we believe is worthy of real consideration.
If the community you identify with and find home in, if you have ever been made to feel slighted, made to feel inferior, or have endured undo strain and challenge from those outside of it, you likely belong to a marginalized demographic.
Pregnancy and infant loss knows no boundaries.  It touches every community.  If you're there, and have a heart to help, we want to join you.
The need for a Minority Scholarship was first presented to stillbirthday by the beloved Roxy Johnson, SBD.
Qualifications:
Any learner with a heart to serve the healing community from within a marginalized demographic.
Award:
One Minority Scholarship will be awarded each SBD training session.  The Scholarship award grants 100% tuition toward the SBD training for the chosen recipient.  In addition, once the recipient has been awarded the Minority Scholarship,  he or she will also be entitled to bear the Scholarship logo.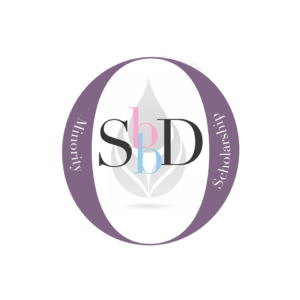 Application:
Please be advised that I do not send "rejection letters".  Each and every application is important.  I believe your submission may be powerful, poignant, thought provoking, emotion evoking, and heartwarming, yet another name may be chosen for this particular scholarship.  You can check our updated class roster from Stillbirthday University as it will indicate the names of scholarship recipients.  If you do not yet see one listed for that session, one has not been designated yet.