Certified Birth & Bereavement Doula® serving Virginia
SBD Doulas® are accessible to you through our open group or through our CONNECT app.
Certified in Psychological First Aid
FiLumena means "Daughter of Light." It is the philosophy of FiLumena Birth that every women who gives birth, in any trimester and in any circumstance, deserves to be treated with dignity and love. FiLumena Birth walks with women and their families as they journey towards birth, through labor and delivery and serves home, birth center, and hopsital birth clients.
About Laura
Laura Ricketts, SBD, PFA, started FiLumena Birth to serve women. Laura attends many different kinds of births and draws from a wealth of resources and knowledge as she assists and advocates for women as they give birth in a variety of settings with various pain relief techniques, accupressure, and labor support.
A mother of 7 children in Eternity herself, Laura understands the unique and difficult circumsances that surround a bereavement birth and a birth with an unexpected outcome. She is committed to serving mothers who are high risk, anticipating a NICU transfer, expecting a stillbirth or experiencing a first or second trimester loss, or who have received a fatal diagnosis for their preborn child. Laura brings with her love and compassion and considers it an honor to serve bereaved families as they say hello and good bye to their babies.
Laura lives in the beautiful Shenandoah Valley of Virginia with her husband and children. When she is not serving a mother or family she can be found homeschooling her school-age children, hanging out with her awesome hubby, avoiding a big pile of laundry, or playing with yarn.
I serve the Northern Shenandoah Valley of Virginia, the NOVA Natural Birth Center region, and the West Virginia Eastern Panhandle.
Links:
http://facebook.com/filumenabirth
Twitter: @FiLumenaBirth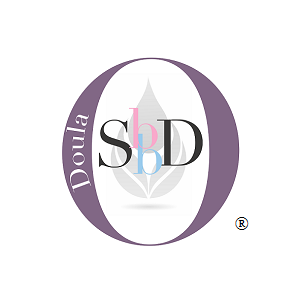 Discover what the SBD credentialed doula has achieved.