New! Birth & Bereavement Support: A Day Training Workshop

This is a society awakening, profession lifting, life changing event,
open to any group of learners.
There are lots of ways you can learn more about stillbirthday in your community.  You can ask any of our certified Birth & Bereavement Doulas to speak to you about what stillbirthday has to offer.  However, if you'd like to have a full hands on learning experience from the founder of stillbirthday, you can join one of these Day Training events!

Here are the ways we expect participants to be challenged in this day training:
Learners will know: Participants will demonstrate an understanding of a topic as it relates to new systems and larger perspectives, measured by a completed posttest concentrated on each of the objectives for the day workshop.
Learners will know how: Both the day workshop and the online discussion group are developed to foster participants' abilities to inquire via identifying and posing questions, designing and conducting investigations, analyzing data and evidence, using models and explanations, and communicating findings.
Learners will do: Learners will participate in authentic or real-world experiences in which they engage in dialogue, take action, and reflect on possible outcomes.
Learners will show: Learners will demonstrate new skills through simulation.
Schedule
|arrive/greeting/sign in|
Hour 1: |9am-10am| fertility, pre-conception, conception, diversity in beliefs about pregnancy, birth and loss
Hour 2: |10am-11am| prenatal bonding, nutrition, partners, physiology of childbirth in every trimester
|break, 15 minutes, 11am-11:15am|
Hour 3: |11:15am: 12:15pm| medical support options during childbirth in every trimester
|lunch break, 45 minutes, 12:15pm – 1pm|
Hour 4: |1pm-2pm| non-medical support options during childbirth in every trimester, birth plans physical postpartum in all experiences, NICU, emotional postpartum in all experiences, hormones, grief
Hour 5: |2pm – 3pm| mourning, the emotional experience of the doula
|3pm-3:15pm |complete evaluation
To be eligible to earn 5.25 nursing contact hours:
This continuing nursing education activity was approved by the Midwest Multistate Division, an accredited approver by the American Nurses Credentialing Center's Commission on Accreditation.
For more information regarding contact hours, please call Heidi Faith at 816.343.4615.
Faculty
Registration Fee
at your location within Missouri & surrounding| IA | NE | KS | OK | AR | KT | IN | IL
$85 per person
$185 (includes online certification)
at your location, other continental US states:
$95 per person
$195 (includes online certification)
at your location, outside of the US: 
$150 per person
$250  (includes online certification program)
When Including Online Certification
The full SBD certification program is competitively affordable, at only $250.  Each enrollee selects their preferred learning session from the four we offer annually.  When tuition is complete, please join our Admissions group to select your session.  There are no hidden, recurring or any other fees involved.  Each day training attendee can select his or her preferred registration level (to include or not include full online certification option), though registrations must be complete before event.  The financial structure is designed thoughtfully; the $100 full certification add-on serves to incentivize day training attendees to advance into the full certification program, at a $150 savings!
Refunds & Requirements
Class size requirement:  7 student minimum
( Partial refund, minus $100 certification portion, to all enrolled 2 weeks prior to date if class size not met, otherwise, nonrefundable. )
Anticipated class timeline, from first hour to last hour, with lunch break:  9am – 3:15pm
Disclosure Information
No conflicts of interest were disclosed by any member of the planning committee or any author of the program content.
No sponsorships or commercial support was received.
Our day training is free from any bias.
Book Your Event
Just connect with Heidi Faith to begin organizing your event.
You will see a link appear here for your event, which will include names of those who've registered.
Want more ways of growing with stillbirthday?  Consider joining our SBD Registry!

$425 SBD Registry enrollment can cover:

5 seats Day Training
2 seats Online Certification
You can print this material via the green button at the top of the page.
click here to watch a video of a stillbirthday workshop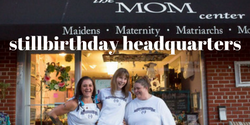 This slideshow requires JavaScript.