Sale!
$250.00
Become a certified Birth & Bereavement Doula® with stillbirthday. Register today by completing payment from this page.
Please scroll down for even more savings!
Read below for coupons and to view our Faculty Aide team that you can select from one to support you along your learning journey.
Description

After Enrolling: Join Us!
This payment is your tuition and after you've completed the transaction, you are enrolled!  After enrollment, please join us in Admissions, where you can retrieve your Orientation Manual, even if it doesn't download instantly to your device (which it should!), gain access to the current Study Hall, get a reminder to sign our Welcome Letter, and access the entire student database!  If your Orientation Manual downloads correctly in this transaction as it should, it also will lead you to SBDU Admissions.  If you have completed tuition and have any questions about receiving your materials, please email Heidi.Faith@stillbirthday.com.
Before Enrolling: Coupons & Hire Your Faculty Aide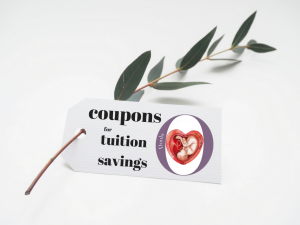 When you complete tuition, you can get started on your doula journey immediately.  Before you complete your tuition, be sure you've checked out our current coupon opportunities.
Discounts & Savings
Current Coupons
With 2018 changes to the curriculum structure, we are so excited to announce a stillbirthday wide, publicly available coupon of $50 off tuition with coupon code:  2018
Just enter this at your tuition checkout and it will be automatically calculated into your tuition.  This is already the best doula savings ever, but now add in a little extra coupon!
Learner – Led Support Options
You get to determine the level of support you want on your learning journey.
The Advantages of Having a Faculty Aide
While you can complete your journey independently and at your own pace, we also offer collaborative social enrichment for you.  Twice a year, we open a Study Hall, that allows every student currently enrolled to join together online for social interaction, building relationships, gaining fresh insights and more.
Within your Study Hall, you can be matched with a Faculty Aide.  Your Faculty Aide will commit to checking in on you once a week for 8 consecutive weeks – the time we encourage you to complete your 8 open book exams.
When you select your Faculty Aide, you can secure your relationship with them for $40, and, they will provide you with a special discount code that allows you to save $40 on your general tuition, even if we have a tuition sale going on.  So first view our Faculty Aide team, and secure your connection with one today!  Then come on back and use the coupon code they give you.  Or, you can always select your Faculty Aide at a later time if you determine you'll value having one – but stillbirthday does not issue any refunds, even partial refunds, for any reason.
Tuition is the only cost of this program.  Hiring a Faculty Aide is an optional add-on and though is truly for your benefit, not a requirement or a part of the doula training.  There are no hidden or recurring fees associated with our training.  You can hire more than one Faculty Aide if you deem it helpful if you have an extended duration of your learning journey.
Dedicated Student Coaching
The SBD Doula course is at-your-own-pace and allows you to work independently while enjoying social enrichment.  Due to the enormous volume of registered students and the one facilitator of the course, and to the desire to keep this program as absolutely affordable for every student, Heidi Faith has created a Dedicated Student Coaching opportunity as an optional add-on (rather than increase tuition for every student) only if you know that you need direct feedback for your progress through the program.  You get to choose any combination of support you feel is necessary for your success: simple enrollment, the support of a Faculty Aide, and/or the additional directive support from Heidi Faith as she receives your work.
You can see these options appear [in our enrollment process.]
Meet the Faculty Aide Team
Brody Brown Faculty Aide Scholarship (for tuition scholarship recipients) 
Maggy Brown has dedicated her service to stillbirthday in honor of her precious son, Brody.
Maggy is not available for additional students.
Tuition scholarship recipients are automatically grandfathered into this Brody Brown Faculty Aide scholarship to ensure a full ride scholarship; tuition scholarship recipients can however independently choose to select and hire a different Faculty Aide member. For any questions about enrollment at all, email Heidi.Faith@stillbirthday.com.
Just click their photo to learn more about the Faculty Aide team and to secure your relationship with your chosen Faculty Aide during your learning journey.  You can click the link below their photo to see their stillbirthday profile.  They'll email you a coupon code that you can apply toward tuition.  After tuition, please join us in Admissions to gain access into your Study Hall and student website.