Polly Perez has spent her entire career serving others.
Paulina "Polly" Perez, RN, BSN, FACCE has been an advocate for new mothers and families for over forty-five years.  Polly has helped establish the earliest family centered maternity care units, she has worked as a production assistant on films that teach families about family-centered childbirth, she has contributed to important Health Services education for pregnant families, and she teaches new mothers and families important pregnancy, childbirth and new family information, including emotional and sexual aspects of pregnancy and comprehensive birth preparation including Cesarean birth education.  Through her online business, she provides quality products that aid pregnant families and birth professionals in helping to facilitate safe and comfortable childbirth experiences.
Polly is internationally known for her care of the new family, and has earned the Association of Women's Health, Obstetric and Neonatal Nurses (AWHONN) Award of Excellence, for her excellence in community service, education, practice and research.  Polly is also listed among the Outstanding  Young Women of America, Who's Who in American Women and Who's Who in American  Nursing.
Polly wrote the first book on the importance of labor assistants, Special Women.
You can learn about her major professional accomplishments here.
Polly has two helpful websites: Childbirth & Family Education, and Cutting Edge Press.
Polly has been a part of helping to raise awareness of stillbirthday's birth and bereavement support in multiple ways, by including stillbirthday in her CAPPA "Bridging the Gap" presentation in 2012, and by donating her own sewing machine to help us make Teeny Tears diapers.
Polly is and has always been passionate about providing supportive care to mothers and families, including building strong connections between nurses and doulas, and advocating for special support for bereaved families.
CAPPA 2012  photo credit: Carnley Proud 
Scholarship Qualifications:
Any individual who holds current credentials as a certified doula or as a registered nurse.
Award:
One Polly Perez Scholarship will be awarded each SBD training session.  The Scholarship award grants 100% tuition toward the SBD training for the chosen recipient.  In addition, once the recipient is awarded the Polly Perez Scholarship, he or she will also be entitled to bear the Scholarship logo.  The recipient may also be eligible for earned nursing contact hours as outlined in the SBD training program.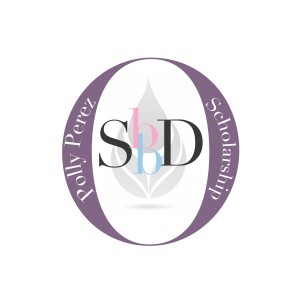 Application: