Heidi Faith, SBD Founder
Program Director
I'm just a girl!
With a background in social work and counseling of abused and at-risk youth, I became pregnant with my first child and felt my calling shift to clinical perinatal psycho-spiritual therapy and birth support work.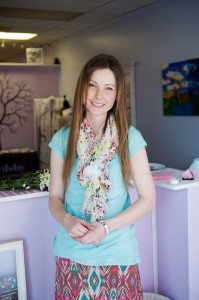 As an Emergency Services Chaplain and certified Grief & Loss Coach, I completed my studies through the Assemblies of God Theological Seminary and am a member of the American Academy of Christian Counselor's (AACC) Grief, Crisis and Disaster division.
I hold certificates through Cascade Christian Childbirth Association in birth education and labor support and am a member of the International Christian Childbirth Coalition.  As a double certified crisis pregnancy counselor in pre- and post- abortive counseling, I began the Newborn Adoption Doula Network, which provides birth support to families experiencing the transition of fostering or adoption.   I have received additional training through Kansas City Hospice and Palliative Care, and Hospice Foundation of America's Hospice Clergy End-of-Life Education Project.
My long term goal is to open Stillbirthday Palliative Birth Center.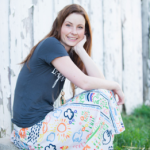 I serve as a women's mentor at my church, as a Maidens by His Design Instructor as well as a Director of Mentoring for Blessing God's Way.  Contact me to teach the young ladies in your life about maidenhood.
Stillbirthday is the legacy of my fourth child, who died and was born in the first trimester on April 19, 2011.   You can read pieces of my journey.
I am an international speaker, and am available for educational and inspirational speaking engagements; you can contact me at Heidi.Faith@stillbirthday.com.
While I might be considered the President and CEO of stillbirthday, I am a member of Christian Childbirth Services LLC and stillbirthday is one of its services.  All of the stillbirthday executive team are voluntary participants and are not members of Christian Childbirth Services LLC.  More than anything, I'm just a girl, and, we're all in this together.
Stillbirthday has been endorsed by:
Dr. Laura Schlessinger
Dr. Julie Wood
The Dunamas Counseling Center
Bob Foust and Friends
Above Rubies
Doula Match
Stillbirthday has been featured:
Huffington Post
Kansas City Star
Smithville Herald
Progressive Parenting
Birth Without Fear
Brio Birth                                                                                       the inspirational Polly Perez
Charis Childbirth
The Doula Mentor                                                                                                                                                          
CAPPA 2012 "Bridging the Gap" Conference by nurse, author, public speaker and "family centered care" advocate Polly Perez.
Earth Mama Angel Baby
Romper – Meet the Bereavement Doulas
Stillbirthday has earned:
the number one place in Babble's Top 100 Blogs of 2012
Readers Choice Award from Birthing Naturally
finalist for several awards including  WEGO Healthcare
Stillbirthday is a member:
Pregnancy Loss and Infant Death Alliance
National Home Funeral Alliance
At stillbirthday, we don't have an executive team in a traditional sense.  We are run by volunteers who dedicate themselves to serving families and those who serve them.
Stillbirthday Volunteers
If you are interested in volunteering with stillbirthday, you can visit our SBD Ambassador Network for more details!
Stillbirthday Luminaries
Stillbirthday Luminaries are a special designation of SBD doulas who have demonstrated a consistently sacrificial spirit of service.  Visit our group for more details.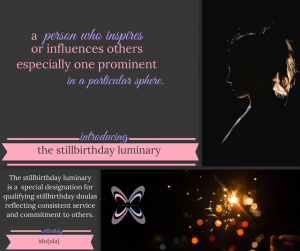 Growing Opportunities
Know of a position not listed?  Want to help SBD?  Read about the SBD vision and ways you can get involved..
Tell us your idea and why you'd be a great match for our team!
All of our positions here at stillbirthday are voluntary, non monitary roles.  We simply have a heart to use our own experiences to help hurting families.