Class Information:
Experts from multiple disciplines in birth and bereavement care have found the SBD training to be the best, the most comprehensive training on all subjects within birth and bereavement.
This is an 8 consecutive week online classroom program, offered within a 12 week window for completion, where you will engage in online dialogue with fellow students, read provided class materials, and submit an open book exam each weekend.
Once your tuition is complete, join our Admissions group.  There you will find everything you need to get started in the SBD training.
Each week requires approximately four hours of reading, reviewing and responding.
The goal in enrolling in our program is to work toward successfully earning the SBD credential, and each completed exam, along with your demonstrated acknowledgment of the principles established in the introduction of the course, moves you toward that goal.
After completing the 8 weeks of online training, you will complete two book reviews (from two books of your choice from our list), and a community assessment project.  The community project is a multiple page investigative project to determine what resources are available  for pregnant and/or bereaved families in your community.  Your exams are designed to help with this.
Once you have completed all of the training requirements and have successfully earned the stillbirthday certification, you are awarded the SBD credentials and will receive a wonderful graduation packet.  In addition, stillbirthday believes that education does not cease, and we want to award you for continuing to grow.  The SBD training materials are updated regularly, but you will never have to recertify.  You will always have exclusive access to the most up-to-date comprehensive training materials. It is our way to say "thank you" for your service to families.
Click here to view our required reading list (with links to order).  While you are here, please also take advantage of our extensive resources for professionals.
You can register for the next training at any time.  Scheduled dates for sessions are published and updated at the Registration home page.
Click here to return to the SBD Doula Registration Home Page.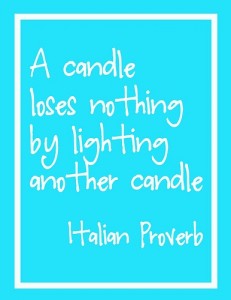 If you're a professional: If you are already an established perinatal, obstetric, psychiatric or other affiliated allied healthcare professional, you can strengthen these skills you may or may not have acquired through other learning programs or collegiate courses.  You do not need to serve in a doula capacity with the credential you will earn through this course, but can instead simply integrate these advanced skills into your current role.  You also have an opportunity to earn 30 nursing contact hours upon successful completion of the course.
If you feel inspired, you might consider sponsoring a doula on our waiting list!
If you're not a professional: There is no pre-requisite academic or professional qualification necessary to successfully complete this course.   This is an entirely online course, that is easily accessible to any SBD student around the world.   If you have a desire to learn how to support families in the spaces where birth & bereavement meet, this program is simply right for you!
Please enjoy our full listing of advantages of becoming a certified Birth & Bereavement Doula by clicking here.
Join us at Stillbirthday University
If you have completed your tuition and have not yet entered your classroom, please email Heidi.Faith@stillbirthday.com or find me personally on facebook, so that we can connect quickly and get you settled in!  I adore your heart to serve and want to see you getting into your materials!
About Our Learning Program
Experts from multiple disciplines in birth and bereavement care have found the SBD training to be the best, the most comprehensive learning program on all subjects within birth and bereavement. This is both a group and independent course.  You'll have 12 weeks to complete 8 weeks of study.   You'll have opportunities to engage in multiple ways with fellow students depending on your own preferences.  You'll study provided class materials and submit a correlating open book exam for each of the 8 chapters of materials.  This allows each training session to have approximately 12 weeks to accomplish your 8 weeks of training, to give a full 4 weeks room for vacations, struggling students or life events. In addition to completing the 8 week online course, two book reviews and a community project will be completed by each student, by 6 months from the start of class – you can even get a head start now if you'd like (please click our book review list for our most updated and expanded reading list). Click here to learn more about our doula class information, including the community project.
Who should become SBD Certified
This class has been endorsed by the most well known natural childbirth advocates and by obstetricians alike.  Providing the most information in the most learnable format at the most affordable price, the stillbirthday Birth & Bereavement Doula® program is right for:
any prospective doula as well as any seasoned birth professional
any mother and any bereaved mother wanting to provide support to others experiencing childbirth including loss
any birth professional including OB/GYN, ER staff, EMT, ultrasound technician, nurse, midwife, monitrice, doula, who is seeking to gain a deeper understanding of how to provide comprehensive care to patients/clients prior to, during and after pregnancy/infant loss (print the promotional materials for any medical provider you have).  Birth and bereavement is interwoven into every aspect of the course, which means any lesson that would be familiar to you is looked at through the SBD paradigm and absorbed in an entirely new, holistic way.
any professional specializing in palliative or bereavement care including chaplains, social workers, and funeral staff
if your learning session hasn't begun yet and you're serving a family enduring loss, you might visit our Loved Ones page for ideas now on how to support your client.
You should become SBD certified.
Is there anyone who should not pursue SBD certification?  You can visit our FAQ to find out more.
    Click here to learn the history, the value and the role of a stillbirthday birth and bereavement doula.
What you will learn
This entire doula certification program can be completed online.  The class itself is interactive, with weekly reading materials and group participation.  Your fellow classmates will challenge you, the course will educate you, and the fellowship will inspire you.  You will remain a part of an online interactive group of your peers, long after your class is over, with fellow SBD students and professionals. You will gain a solid understanding of pregnancy, birth, birth emergencies and pregnancy and infant loss.  The SBD birth and bereavement training draws from the best tools available in birth education, positive birth outcomes, birth emergencies, thanatology, palliative care, application of skills, and professional development and support, to equip you in understanding why and how these broad subjects are intricately connected. Because of the unique design of our training, you can complete the requirements within your lifestyle and schedule.  The materials and communications remain open in our private classroom and can be completed at your own pace within the weekly timeframes.
 Frequently Asked Questions about our training!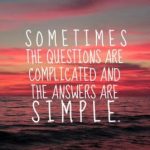 Click here to learn more about the subjects we'll explore and what you'll do in our training – as well as our most commonly asked questions by prospective doula students. You can also visit Stillbirthday University on facebook for enrollment announcements.
SBD Student Support
There is just so many wonderful things to say about what our birth and bereavement program brings to you.  If you are thinking about enrolling in a training for any aspect of birth and bereavement, I strongly encourage you to read about our SBD Student Support, which outlines our commitment to you, our refund policy and our high standards of professionalism.  You can also read more about the benefits of learning with stillbirthday.
Tuition Options
Sponsorship |  Scholarship  |  Partnerships: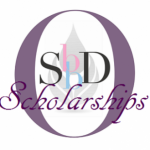 Gift Certificates are a wonderful way for your loved ones to encourage your education and support your vision. Not only can they go toward the tuition, but also toward our exclusive doula shop or other SBD items! View our Scholarship opportunities. Add your name to our student sponsorship; use our $125 full sponsorship if appropriate.
Partners: Our  $100 partner program is for authorized use only.  If you will be the first credentialed SBD doula in your state or country, you can select the "partner" networking payment option, and save $150 on registration. Just use our Find a Doula page first to confirm that you'll be the first credentialed SBD doula in your area. If your state or country page does not begin with a listing of a name or names with SBD behind them, then you'll be the first and you can use this savings opportunity!
SBD Deep Discount: Occasionally SBD will provide a substantially deep discount.  If you utilize this payment option  ($100 enroll) outside of these terms, however, you will need to complete the remainder of your payment before being officially registered.
Re-enroll: Our sessions have a designated timeframe of 12 weeks to complete 8 modules.  If you would like to officially re-enroll into a fresh session, you can do that by viewing the re-enroll letter in session. .
Branched Programs
Stillbirthday seeks to come alongside established programs to compliment their services by incorporating the SBD credential into their program.  Here are a few:
SBD Doula Infantry
Stillbirthday offers military scholarships into our doula program.
Church & Campus  If you are considering becoming a doula exclusively to better support your faith congregation (of any faith) or your academic campus (high school or college), you can join our CCD doula program.
What is Your Vision?
Many of our doula graduates go on to build partnerships, networks or "agencies" within their communities, and they are seeking more doulas to build their team.  Obtaining the SBD doula certification  is only the beginning of what I desire to be an ongoing professional relationship with you.  Perhaps you will be the one to begin a growing doula network in your own community!  Ways to get one started are discussed in your learning session.
Receipt for Enrollment
At Enrollment:  You will need to complete both steps above in order to enroll.   There is no need to send in your Student Enrollment Information (step one) prior to or without completing your tuition (step two).  There is no refund for enrollment.
Now That You're Enrolled: After your transaction is complete, paypal will do two things.  01. Paypal will send you an email for your purchase, which will reflect your purchase to 'stillbirthday/Christian Childbirth Services LLC'.  02. "Easy Digital Downloads" will link you to our initial Hello & Welcome download packet.  If it doesn't for any reason (sometimes depending on your device), you can quickly request to join our Admissions group and this same file is located there.
Between Enrollment & the Start of Class:  If you have a change of circumstance between your enrollment and the start of class, we can arrange a transfer to a new session.
Addressed to: The M0M Center 101 W. Washington Street Kearney MO 64060